Welcome to Oak Class
I am very pleased to welcome the new Oak Class pupils to a new year, and am looking forward to working with them. Year 6 is a very exciting
year for our children as they prepare to leave primary school and embark on the next step in their learning journeys. There is a lot to look forward to and a lot of focused learning to ensure they are ready for secondary school. The adults working in Oak Class this year are myself, Ms Leeb, Mrs Robertson (mornings) and Mr Day (afternoons).
For a half-termly curriculum map, please click on the link below:
The Kingdom of Benin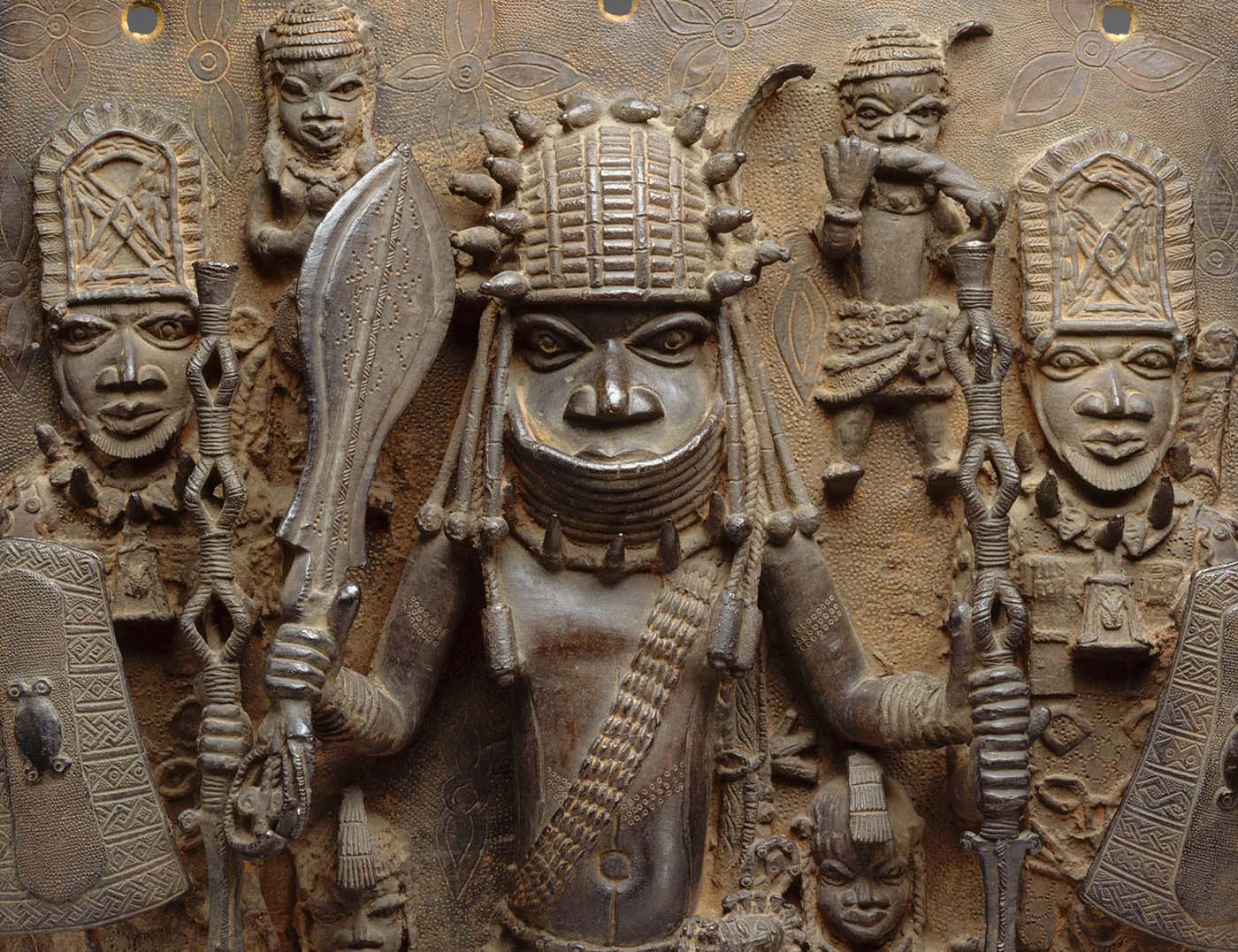 Our exploration of this ancient kingdom will focus on the 'golden threads' of: societal change, rulers, religion and invention. Children will learn why this civilisation is important and place it in context with events happening in Britain and around the world during the same time frame. Using a range of sources, they will learn about the leaders of Benin and aspects of life in Benin City. They will also explore religious practices and find out what happened when European settlers started trading with a particular focus on the effect of British involvement.
For more detailed information, please see the Knowledge Organiser below.
Websites to support this topic
Knowledge Organisers
Please find below the knowledge organisers linked to your child's learning this term. These documents provide details of the key knowledge the children are expected to learn across the sequence of learning. We would encourage parents and carers to look at these with their children and regularly spend time discussing the facts on the sheets.
This week in Oak Class (w/b 13.11.23)
Another busy week in Oak class! In maths we took a break from long division to start looking at co-ordinates, reflection and translation of shapes on a grid (four quadrants). Children produced some brilliant writing from the point of view of characters in Macbeth, including a letter from Macbeth to his wife, and a diary entry by Lady Macbeth.
The children worked hard to finish off their Light topic in Science - investigating shadows, splitting light and mixing light colours. This all lead to some fantastic conversations and lots of practical work.
1/133
2/133
3/133
4/133
5/133
6/133
7/133
8/133
9/133
10/133
11/133
12/133
13/133
14/133
15/133
16/133
17/133
18/133
19/133
20/133
21/133
22/133
23/133
24/133
25/133
26/133
27/133
28/133
29/133
30/133
31/133
32/133
33/133
34/133
35/133
36/133
37/133
38/133
39/133
40/133
41/133
42/133
43/133
44/133
45/133
46/133
47/133
48/133
49/133
50/133
51/133
52/133
53/133
54/133
55/133
56/133
57/133
58/133
59/133
60/133
61/133
62/133
63/133
64/133
65/133
66/133
67/133
68/133
69/133
70/133
71/133
72/133
73/133
74/133
75/133
76/133
77/133
78/133
79/133
80/133
81/133
82/133
83/133
84/133
85/133
86/133
87/133
88/133
89/133
90/133
91/133
92/133
93/133
94/133
95/133
96/133
97/133
98/133
99/133
100/133
101/133
102/133
103/133
104/133
105/133
106/133
107/133
108/133
109/133
110/133
111/133
112/133
113/133
114/133
115/133
116/133
117/133
118/133
119/133
120/133
121/133
122/133
123/133
124/133
125/133
126/133
127/133
128/133
129/133
130/133
131/133
132/133
133/133
Previous
Next
Autumn Term Photo Gallery